Part 139 Certification Solution
Version 1.0
McFarland Johnson's Part 139 Inspection Tool is an integral piece to maintaining smooth operations at your airport. Your operations staff can use our inspection tool to conduct, manage, and maintain self inspections, continuous surveillance inspections, periodic condition inspections, mobile fueler inspections, fuel storage area inspections and special inspections, and can be customized to provide elements specific to your airport.
Harnessing historical inspection data and approvals while utilizing real time elements on your airfield, airport staff will be able to track and analyze ongoing and past inspections.
Work orders can be quickly generated and prioritized, and can be integrated with existing 3rd party work order systems for a cost effective, reliable, and seamless solution.
GPS orientation built into the system pinpoints your real-time location and allows your team to upload from their mobile devices any images, texts, or attachments related to their current inspection.
Our inspection tool also allows you to quickly launch the FAA's NOTAM Manager to post airport conditions notifying incoming pilots of runway conditions, weather, and other potential hazards.
Request More Information
Data Sheet
Features
Cloud-based, mobile friendly, integrated application eliminates manual record keeping from the airfield to the desktop!
GPS pinpoints your real-time location during airfield inspections
Customizable user interface to meet your airport's needs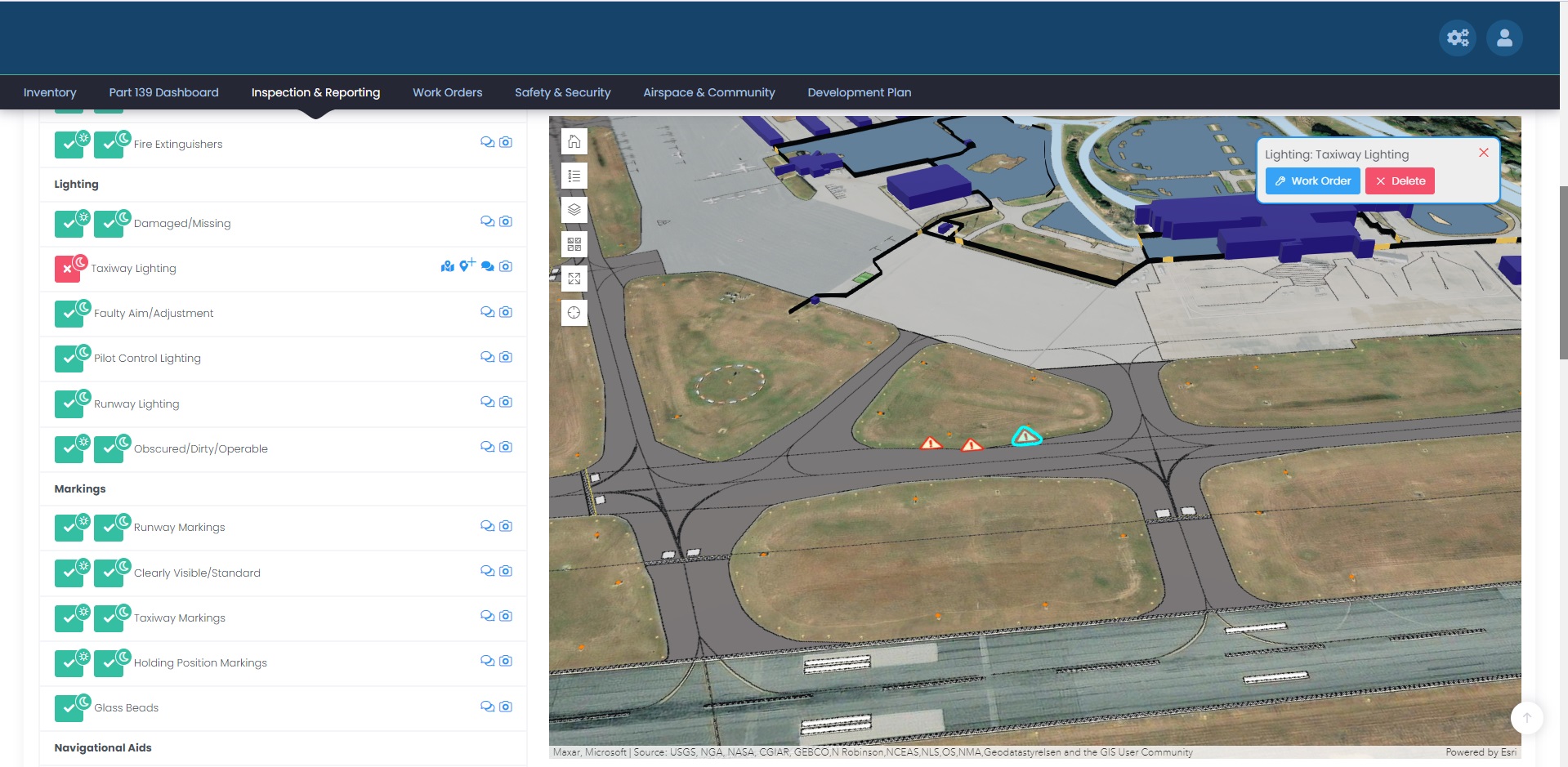 Complete Part 139 Inspections Online
Mobile Friendly Access to Your Part 139 Inspections
Benefits
Maintains historical inspection tracking and approval
Simplifies airfield asset management
Interfaces with 3rd party work order
Cost effective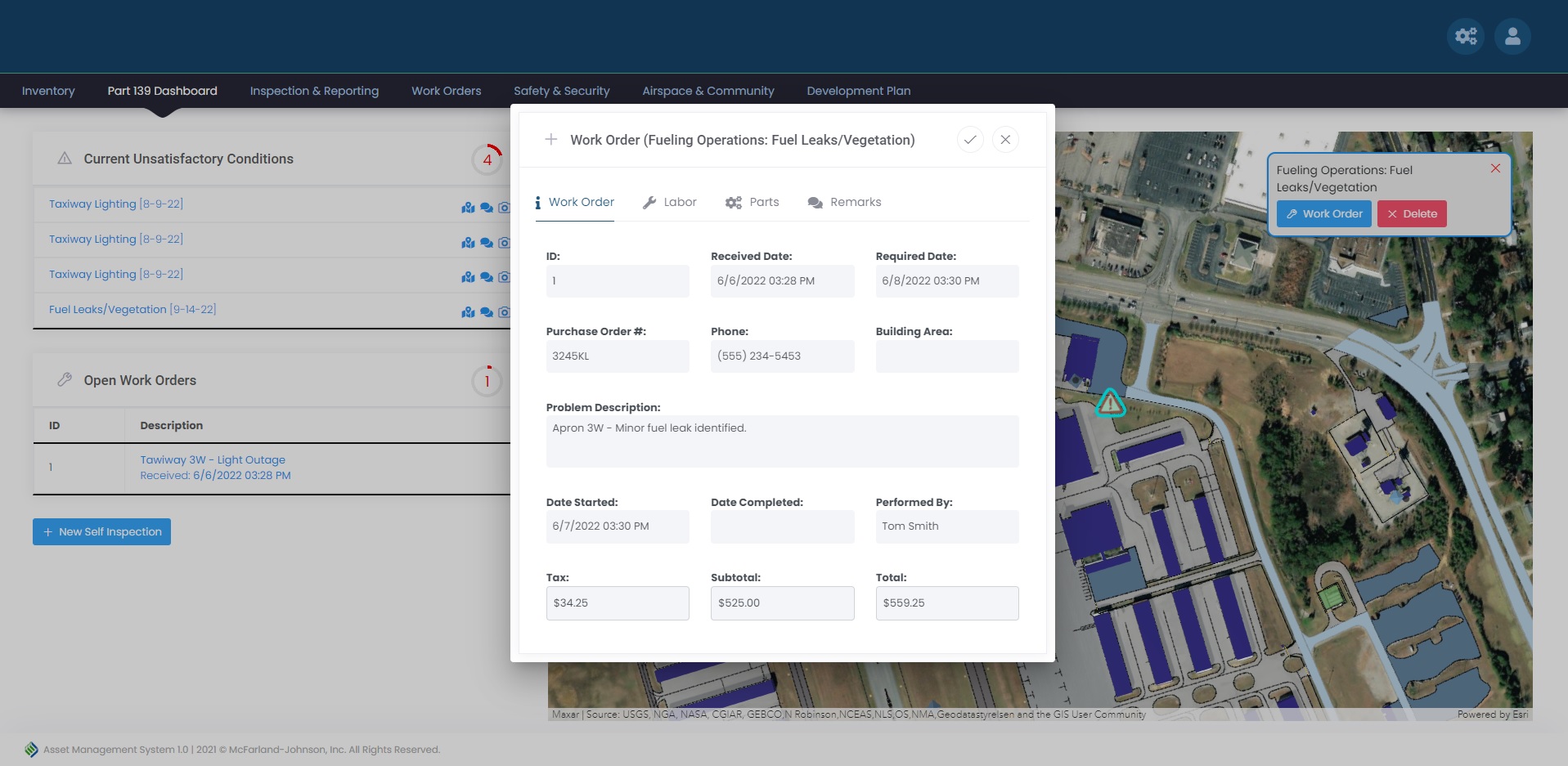 Part 139 Dashboard
View Any Current Unsatisfactory Conditions and Open Work Orders
Functionality
Intuitive Part 139 dashboard keeps airfield conditions, work orders, and other details at your fingertips
Work Order management allows you to create, assign, and track work orders
Electronically stores asset data, images, and notes in a centralized database
Exports inspections to FAA document formatted PDFs
Compatibility
All of our solutions require web browser access and conform to the latest modern standards. It is necessary to use a browser that is compatible with these standards so that all functionality can be ensured. InfraSolutions strongly suggests the use of the Google Chrome browser, but you can find a list of all supported browsers in the grid below.












×
×
×
×