Obstruction Analysis Tool
Version 2.0
The Dynamic Analysis Tool - Obstruction Analysis utilizes fully enabled GIS maps with your most recent obstruction survey results to assist your operations staff in properly managing FAA regulated obstructions surrounding your airfield.
This 3D interactive map allows you to visualize, identify, track, and analyze obstructions including such as trees, light poles, fences, and even temporary obstructions within a defined radius on and off airport property.
Our predictive obstruction tool has a built-in growth rate feature allowing you to track tree growth over time. Utilizing historic data, and annual growth rates, your airport staff can quickly identify which trees will become obstructions in the future.
The Obstruction Tool can also be used to generate imagery of obstructions for use at airport meetings and public outreach events, allowing community residents and stakeholders to visualize the obstructions and better understand the need for mitigation to help ensure safe operation of your airport.
This application is a proprietary software program of McFarland-Johnson, Inc., and protected under U.S. Patent No. 9,189,824.
Request More Information
Data Sheet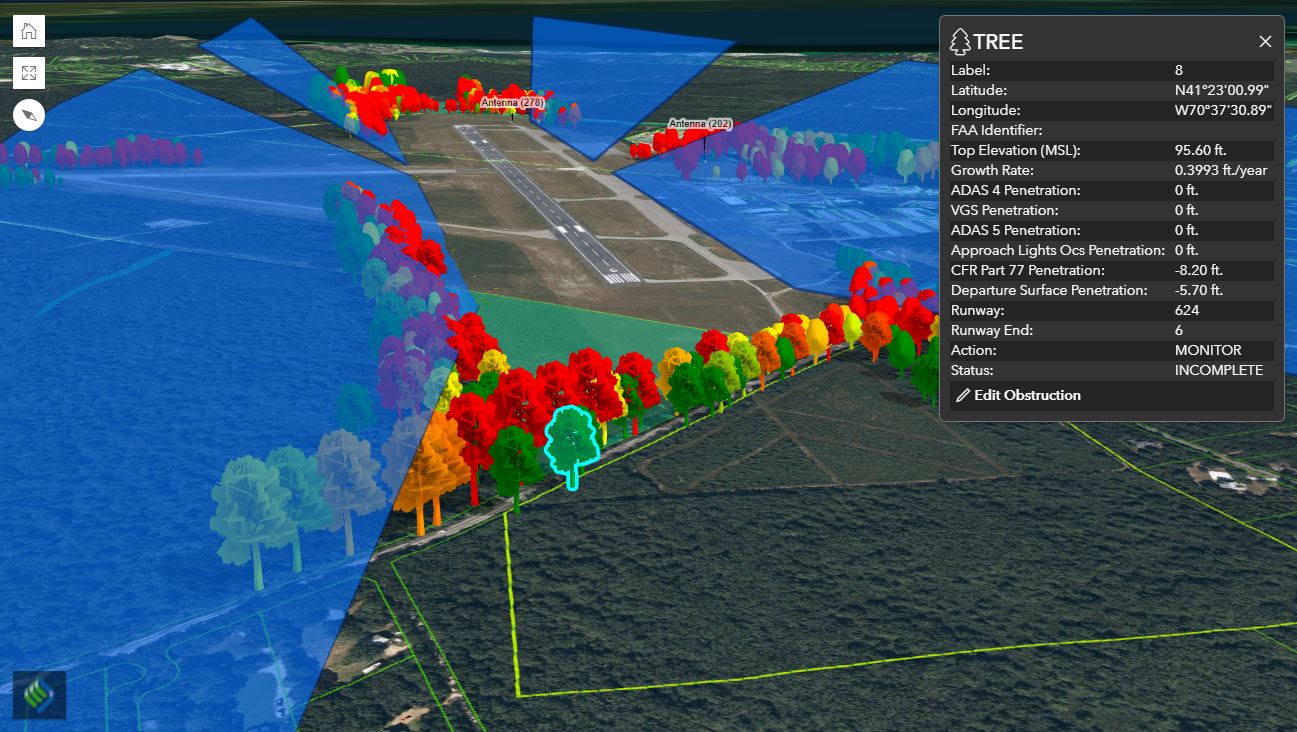 Interact with Obstructions and Flight Surfaces
Find growth rate and penetration data
Benefits
Visual indicator of airspace surface obstructions
Instantly predicts tree growth over time
GIS Data Interface
Interactive map based tool
Simple, intuitive, organized
Obstruction Analysis Tool
Video Demonstration
Features
Cloud-based
3D, GIS user interface
Centralized database
Customizable to meet your airport's needs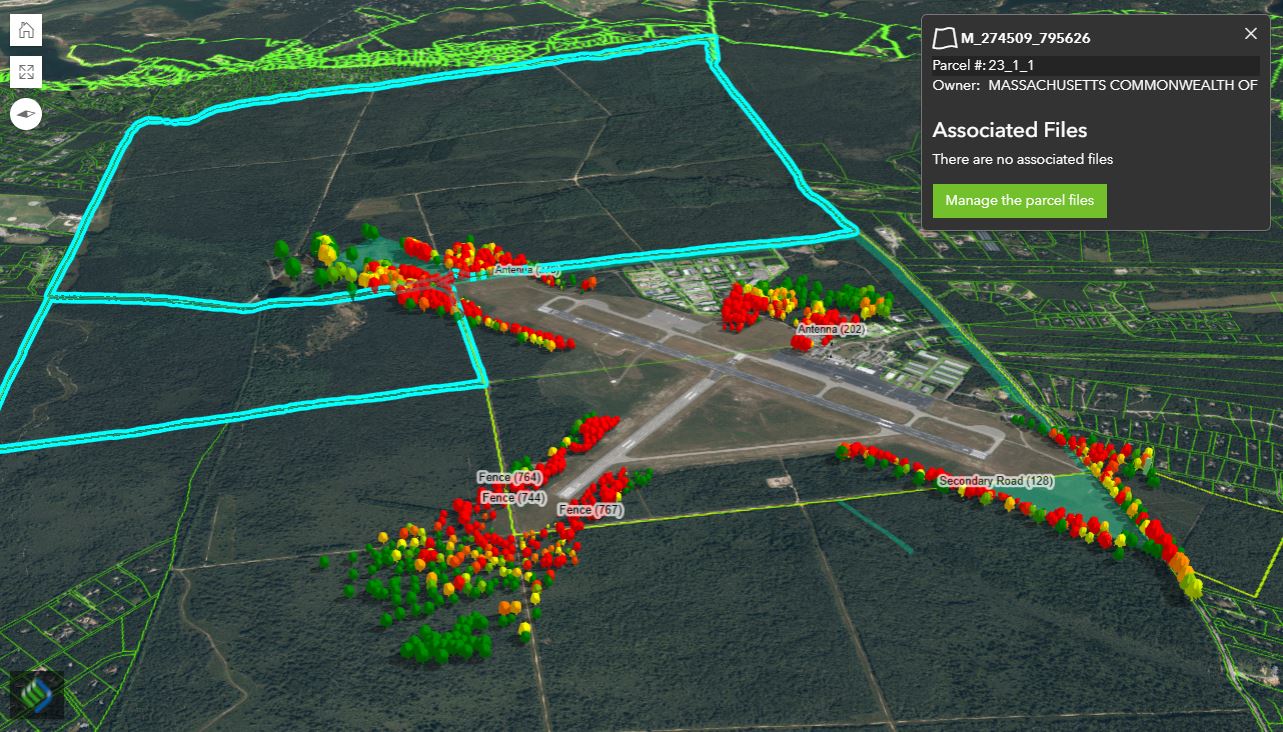 Find Land Parcel Information
Attach and manage parcel files
Functionality
Proactively manages the obstructions at your airport
Predictive modeling tracks and monitors obstructions over time
Simulates takeoffs and landings
Creates visuals for public engagement and agency coordination
Updates data in the field
Compatibility
All of our solutions require web browser access and conform to the latest modern standards. It is necessary to use a browser that is compatible with these standards so that all functionality can be ensured. InfraSolutions strongly suggests the use of the Google Chrome browser, but you can find a list of all supported browsers in the grid below.












×
×
×
×