Dynamic Analysis Tool
Version 3.0
The Dynamic Analysis Tool (DAT) is a robust and flexible online tool that analyzes both likely and unforeseen future airport scenarios using basic user inputs, providing an airport sponsor with the ability to consider how changes in air traffic, cost structure, or even a change in airport mission would impact upcoming development and financial outcomes.
The Dynamic Analysis Tool allows your airport staff to correlate ongoing operations in conjunction with current forecasts and financials, presenting an accurate picture of what is happening at your airport in real time.
System or user defined scenarios can be combined and adjusted to match your airport's predicted operational changes. Scenario data will then be applied and displayed for all forecasted areas and financial categories along with facility requirements including current runways, runway protection zones, taxiways, approach procedures, lighting and NAVAIDs, land side, and terminal elements.
Within our tool, the Airport Layout Plan presents an interactive 3-dimensional GIS map of your airport that automatically adjusts using the applied scenarios. Both the FAA approved, and the custom ALP drawings can then be exported to PDF. Additional custom reports can also be run to export all the data you need, giving you the tools to extend the life of your airport's master plan.
Additional functionality can be integrated into the Dynamic Analysis Tool including solutions for:
This application is a proprietary software program of McFarland-Johnson, Inc., and protected under U.S. Patent No. 9,189,824.
Request More Information
Data Sheet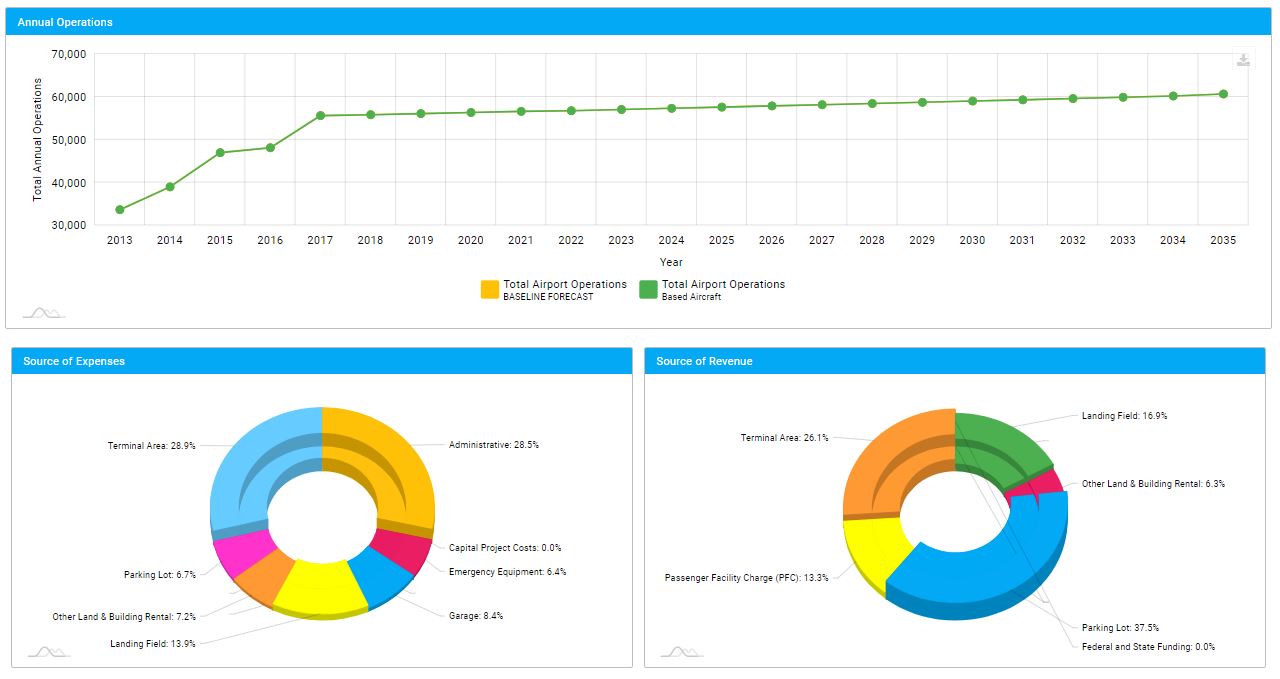 DAT Dashboard
Charts and tables with customizable appearance
Features
Interactive, GIS 3-D Airport Layout Plan (ALP) that adjusts to scenario-based inputs
Cloud-based
Customizable to meet your airport's needs
Dynamic Analysis Tool
Video Demonstration
Benefits
Scenario-based analysis
Centralizes key airport data
Imports Master Plan financial data
Correlates current and forecasted data
Extends the useful life of a Master Plan
Flexible to meet needs of all size airports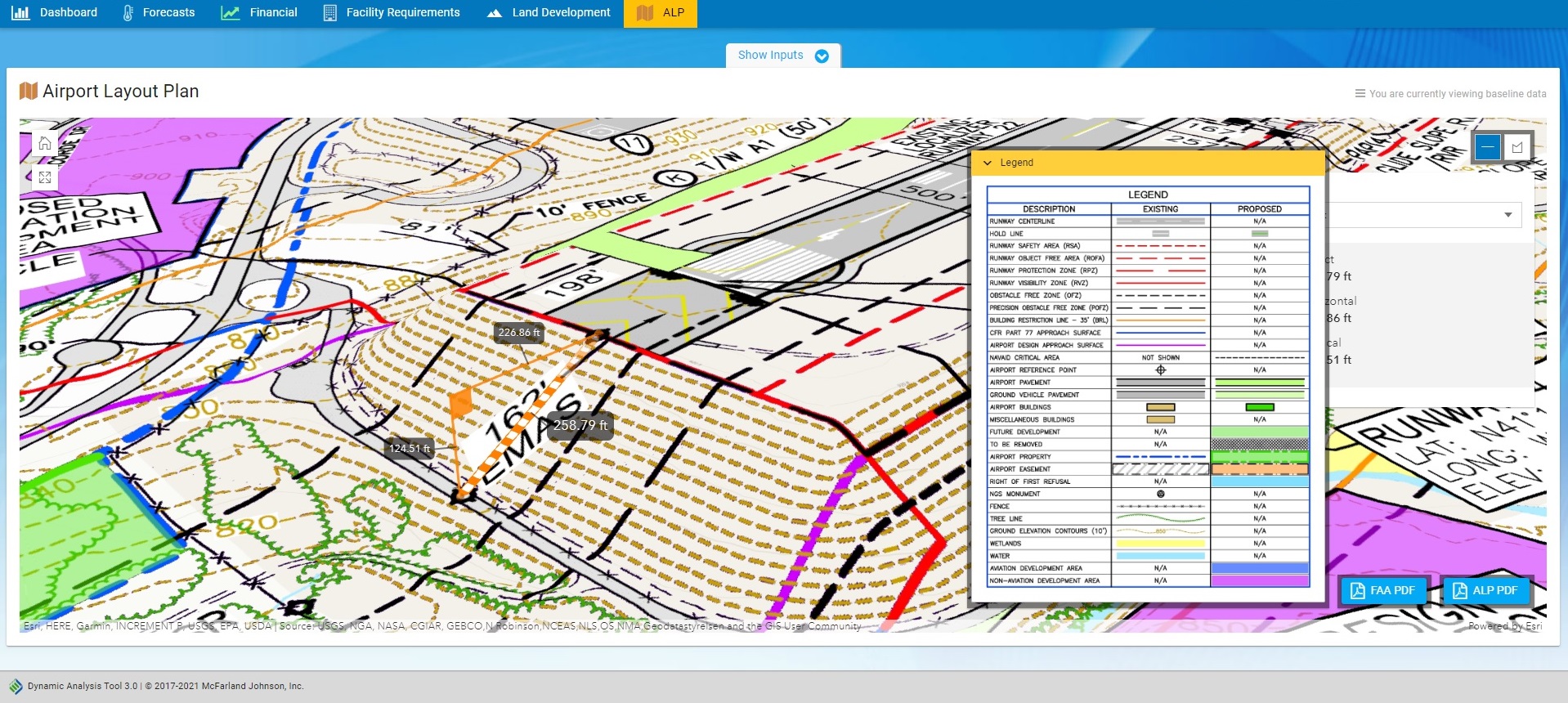 Interactive GIS 3D ALP
Responsive to applied scenarios
Functionality
Adjusts forecast based on fluctuations in the industry and changes at your airport
Links together demand forecasts, facility requirements, development scenarios, capital improvement plans, an electronic ALP, more
Shows subsequent impact on the Airport's finances, airfield, terminal, or landside infrastructure, and/or other selected criteria identified by the airport
Compatibility
All of our solutions require web browser access and conform to the latest modern standards. It is necessary to use a browser that is compatible with these standards so that all functionality can be ensured. InfraSolutions strongly suggests the use of the Google Chrome browser, but you can find a list of all supported browsers in the grid below.












×
×
×
×